What are you looking for?
Item request has been placed!
×
Item request cannot be made.
×
Processing Request
How do I get a library card?
A Jefferson Parish Library card can be picked up at any of our branch locations. Library cards are free to Jefferson Parish residents or Jefferson Parish property owners.
To receive a card, you must fill out an application at a branch or  and present current identification with proof of address indicating residence or property ownership in Jefferson Parish. With proper identification, a card will be issued and valid the same day.
A parent or legal guardian must sign the application for a child under 18 years of age.
Can I get a card if I don't live in Jefferson Parish?
If you live outside of Jefferson Parish you can get a library card by paying a fee of $25. To receive a card, you must fill out an application and present current identification with proof of address. With proper identification, a card will be issued and valid the same day. The card is valid for six months from date it was issued.
What if just need to use the computer?
A Guest Computer Card is also available for $2.00. The card is valid until midnight of the day purchased.
Can I get a card if I live in Orleans Parish?
The library extends reciprocal library privileges (with some restrictions) to people who have valid New Orleans Public Library cards.  To receive a card, you must fill out an application, and present your ID. 
How do I get account updates?
Don't miss out on important notifications about your library account, including when your holds items are ready for pick up, due date reminders, and overdue notices. Please make sure an updated email address is on record. It's how you will be notified about overdue items. To update your email address, or to sign up for email notifications, contact your local library branch.
You may also sign up for text messaging for account notifications. Message and data rates may apply based on wireless carrier. To sign up for text messages, call or visit your local branch. 
Can I access my library account through the Internet?
You can view a list of items you have checked out, review due dates, renew items under certain conditions and place holds through the internet. Your library card number and PIN is required.
To log in, click on the Login link at the top of any page.
If I cannot access my account, what should I do?
First, be sure that you are entering your library card number in its entirety. All library card numbers begin with 224000.
If you are still unable to access your account, you may contact any branch location for personal assistance, or contact our online Ask-A-Librarian form.
Does JPL offer free Wi-Fi access?
Free Wi-Fi is available at all JPL locations 24 hours a day. Users must accept the on-screen "Internet Use Agreement" before using the service.
Are computers available to the public?
Every JPL branch features publicly accessible computers with the Windows 10 operating system and the full suite of Microsoft Office 2016 programs, including Word, Excel, PowerPoint, Publisher and Access; as well as Microsoft Edge, Firefox, Google Chrome, Windows Media Player and more.
Customers can use public computers for an unlimited amount of time during regular library hours, as long as no one is waiting to use a computer.
Can I print from my phone or tablet?
Yes; JPL now offers mobile printing to better serve customers on the go. No flash drive? No problem! Library patrons now have the ability to use a personal computer or mobile device to email documents to the library's public printers and then visit their preferred branch to release, pick up and pay for their documents.
You can use this link to submit your print jobs to any library printer.  Print jobs can be paid for by putting fund on your library account.
https://mobileprint.jplibrary.net/myprintcenter/#
Are computer classes and tech assistance available?
Yes; the JPL Technology Training Team assists library customers with the use of computers and technology through hands-on classes, programs and individual appointments. Classes and programs are offered weekly at the East Bank Regional and West Bank Regional library locations.
Click here for more information on the Technology Training Classes.
Can I photocopy, scan and print materials at the library?
Yes; available services and associated fees are listed below.
Copies, letter or legal size paper, black-and-white, per page: 15¢
Copies, letter or legal size paper, color, per page: 50¢
Copies, 11" x 17" paper, black-and-white, per page: 25¢
Copies, 11" x 17" paper, color, per page: 75¢
Scan to USB Drive: No Charge
Books by Mail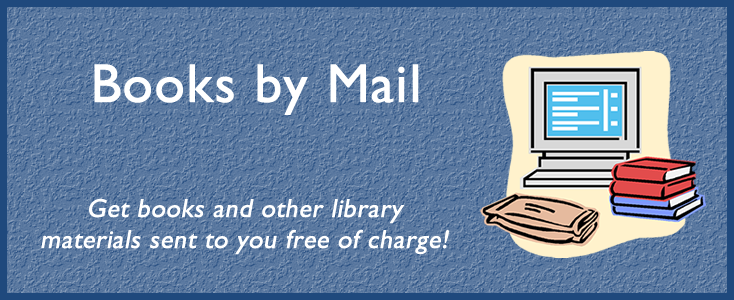 If you are a resident of Jefferson Parish and are unable to leave home because of a temporary or permanent disability, the Jefferson Parish Library BOOKS BY MAIL service will send you books and other library materials free of charge.
The
attached application must be filled out completely and signed by a physician, nurse, or social worker who can verify that you are disabled and unable to leave home.
TO GET STARTED:
Send the following two forms to us through the mail or have someone drop it off for you.
The BOOKS BY MAIL APPLICATION completed and signed by you; and
 The BOOKS BY MAIL READER PROFILE listing the types of materials you want to receive.
HOW DOES IT WORK?
It's just like checking out a book!
Once you have sent in your registration materials, you will receive your first BOOKS BY MAIL delivery in a mailing pouch. You will use the same pre‐paid pouch to return the books by giving them to your mail carrier.
Reverse the address card attached to the front so that the Jefferson Parish Library address is showing. The card shows that the book return is pre‐paid so you pay no postage.
Book a Librarian
Do you need help filling out a job application? Are you wondering how to get started on a resume? Do you need help applying for Social Security?
YOU'VE COME TO THE RIGHT PLACE!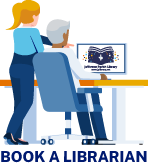 JPL's Book a Librarian service allows you to reserve appointments with our professional and skilled librarians for up to one-hour of uninterrupted, personalized reference, or technical assistance. Assistance is available Monday through Thursday from 2:00 – 4:00 pm at the West Bank Regional Library (2751 Manhattan Boulevard in Harvey).
How to schedule an appointment
Call (504) 364-3720 and speak with a library staff member or you can leave a message detailing how you can best be contacted or email the info to WBR-Reference@jplibrary.net.  Your call or email will be returned within two business days.  Limit two sessions per person per week.
Librarians can help with all sorts of questions, including:
Finding a good read, for you or your book group
Filling out an application
Typing a letter or resume
Downloading eBooks and/or audiobooks
General library resources, including databases
A research project for school
Consumer and health education
Genealogy resources
Local historical research using newspaper archives
Other JPL Digital Content
Using your digital device
Using the Internet and/or creating an email address
The following types of assistance are not provided:
Tax preparation
Financial/legal/medical advice
Computer hardware repair
Business/commercial enterprise startup
Computer instruction
Please note, there may be some requests that we are unable to assist with if they fall outside the scope of the library's mission.
For example, we cannot offer advice (e.g., legal, medical, financial) except to advise users of reputable sources of evaluative information.
Confidentiality:
Jefferson Parish Library observes a strict confidentiality policy. Your question(s) will always remain confidential.
How to Book a Meeting Room
1. Select your preferred view - Month, Week, or Day 
 
 
 
Month View - The month view will display current month on a 30/31 day calendar. This view will allow you to see all current events/reserved times for selected rooms. 

 
 
 
Week View - The week view will display current weekly events/room reservations on a 7 day calendar separated by the library specified time frame.

 
 
 
Day View - The day view will display the current days events/room reservations based on the library specified time frame. 

 
 
2. Select the date you are want to reserve a room from either the date selection (if your view isn't month) or from the calendar (month view only). 
 



 
 
3. Select the room you wish to reserve from the selection box. 
 
 
 
4. Select a time frame by placing a check into the select column.
 
 
 
4. Select the continue button. 
 
 
 
5. Complete the Contact Information Page. 

| | | |
| --- | --- | --- |
| Field | Defintion | Picture |
| Room Name | The room name is not editable, but will display the room you are making the reservation for. | |
| Date(s) | The date field is not editable, but will display the dates you selected from the screen prior to this page. |   |
| Note | The note field is not editable, but will display important information from the library regarding information about this room. |   |
| Meeting Times | Meeting times defines the time you would like the room as well as defining the actual meeting times. Editable fields are meeting start time and meeting end time.  |   |
| Number of Attendees | Number of attendees allows you to define the total number of other people who will be attending your function within this room. Populate the box with your total number of attendees. |   |
| Organization | Organization is a open text field that allows you define your organization name. |   |
| Purpose | Purpose is a open text field that allows you to briefly define the purpose for requesting this room. |   |
| Contact Person's Name | Contact person's name is a open text field that allows you to populate with your name. |   |
| Primary Phone | Primary phone is an open text field for your area code along with your number. Format is already defined; just populate the boxes with your contact phone number.  |   |
| Alternate Phone | Alternate phone is open text field for your area code along with your phone number. Format is already defined; just populate the boxes with your secondary contact phone number.  |   |
| Email | Email is a open text field that allows you to define your email address.  |   |
| Notes | Notes is a open text field that allows you to define any special request for this room. |   |

 
 
6. Select Verify Request once you have completed the Contact Information. 
 
 
 
Use Interlibrary Loan
Interlibrary Loan (ILL)
Interlibrary Loan (ILL) borrows items not found in our collection from other library systems. Before borrowing through ILL the library may attempt to purchase your request if it is new and we think it will improve our collection.  We can borrow books, periodicals, microfilm, and microfiche. We can also request photocopies for some items. The charge for photocopies is $.15 per printed page. Jefferson Parish Library can only borrow ILL items for people, 18 years of age or older, with resident Jefferson Parish library cards.  See the Jefferson Parish Library Interlibrary Loan policy for full details.

Click Interlibray Loan for the ILL request form.  (Remember to search LOAN SHARK before filling out the ILL request form)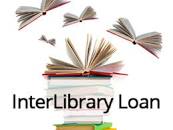 INTRODUCING LOAN SHARK
Get books from all other Louisiana public libraries and State Library of Louisiana! You can request books and check the status of your requests yourself in LOAN SHARK.  Click below.

[Remember to click the Please Login link in the upper right-hand corner. Your username is your library barcode number. Your pin is the last four digits of your telephone number.]

Have any questions? Need a renewal?  
Contact us:
By phone (504) 838-1114 (Monday - Friday 8:30 am - 4:30 pm)
By email ill@jplibrary.net
Support the Library
 Friends of the Jefferson Public Library
Donations of new and used hardcover and paperback books, LPs, CDs & DVDs are accepted at the Sorting Center, which is located in the Jefferson Parish Library Administration Building (on the right side of the East Bank Regional Library) on Tuesdays and Thursdays 9am-1pm.
As of March 1, 2015, VHS & Audio Cassette Tapes are no longer accepted for donations.
The Friends Store has re-opened! The hours are Sunday & Monday from 1pm to 4:45pm,
Tuesday-Thursday from 10am to 6pm and Friday & Saturday from 1pm to 4:45pm.
Contact the Friends of the JPL at (504) 455-2665 or friendsjpl@yahoo.com for more information.
Monetary donations for the Library may be made (& check written) to:
Friends of the Jefferson Public Library
P.O. Box 9391
Metairie, LA 70055
You can make your donation online. Click here for more information.